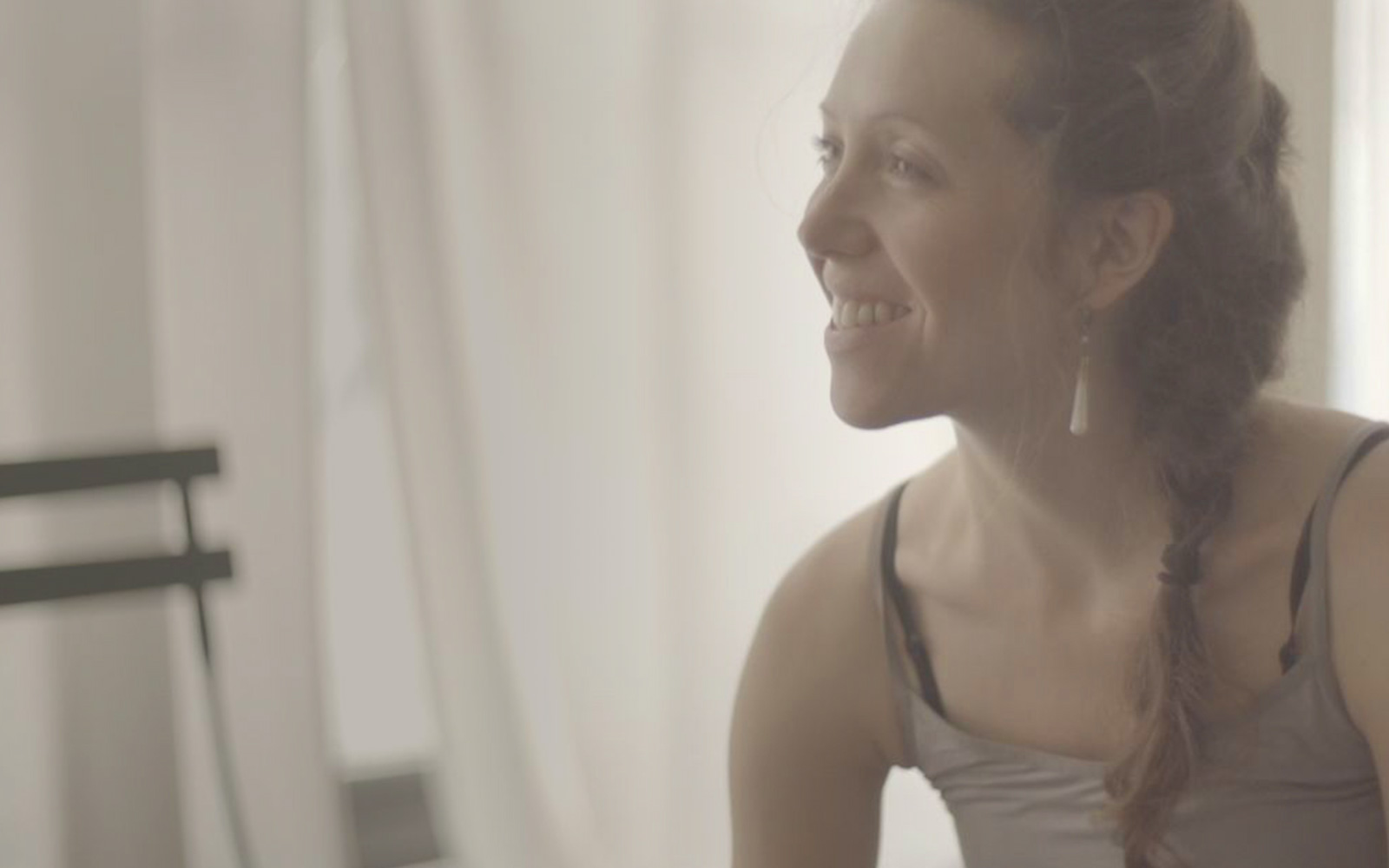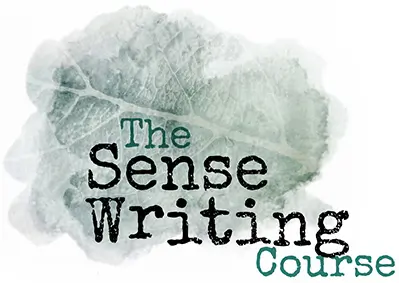 12 Weeks to Rewire
Your Creative Writing
Join the waitlist for March 2023
Thank you for expressing interest in joining the Sense Writing Course!
The next 12-week program starts up again March 20, 2023.

Registration is limited and the course fills up, so please join the waitlist below and we'll notify you when registration opens.
When inspiration strikes, you
feel alive

.

What if you were able to just switch on your

creativity?
When we feel an urge to create, we can often feel pressure to make it happen. We mistakenly believe we need to try harder. It's "mind over matter."
But the source of your creative power isn't in your mind, it's in…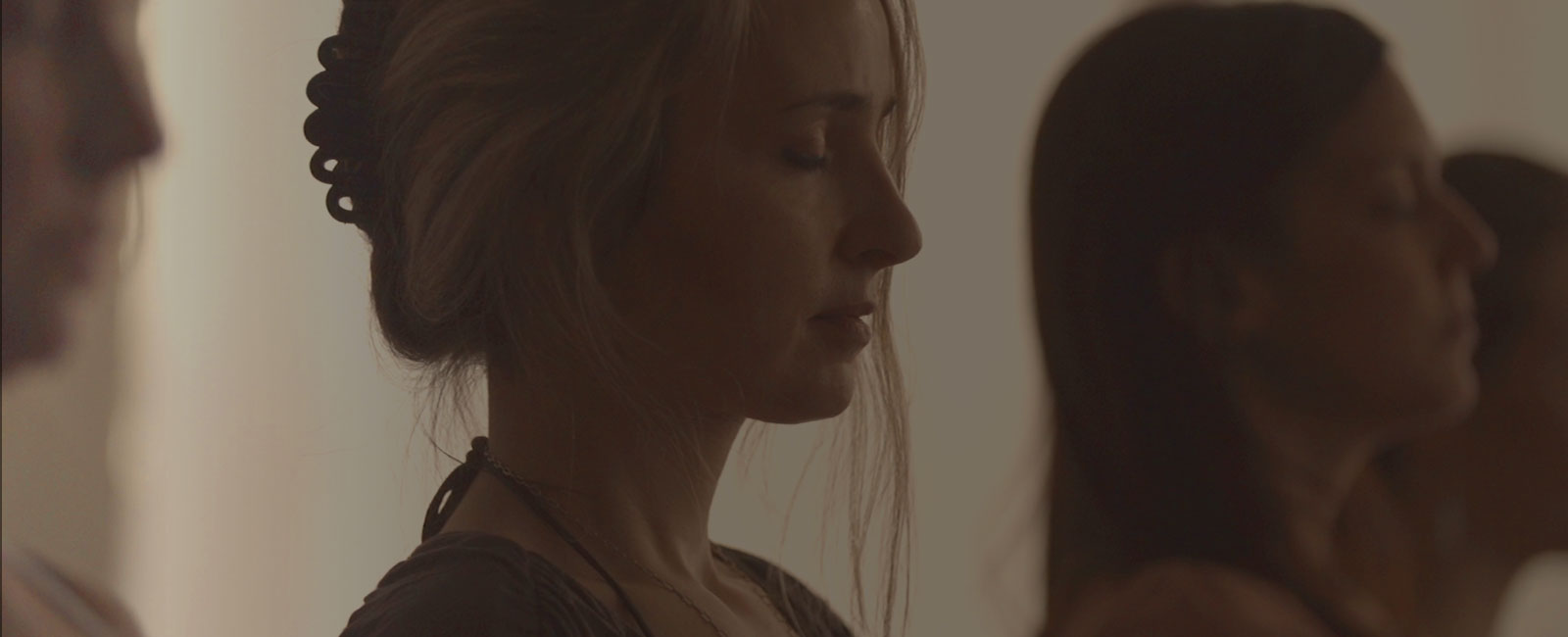 ...Your Body
Your body is your lens to the world and the source of a more resilient writing practice.
Are you an aspiring writer who wants to break old habits and unlock your voice?
Are you an experienced writer who has started a project but is struggling to finish it?
Or maybe you have a passionate urge to write and create but don't even know where to begin?
Discover the Smarter
Part of Yourself
With over 100 specialized writing and neuro-sensory movement sequences, Sense Writing is a groundbreaking approach that anyone can use to unleash their creativity.
Four Enjoyable Steps Combining Body and Mind to Bring Your Stories to Life
#1
Nervous
System Regulation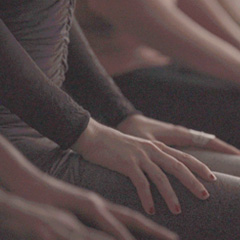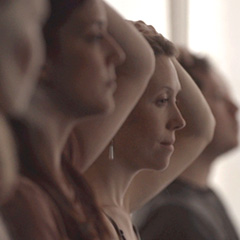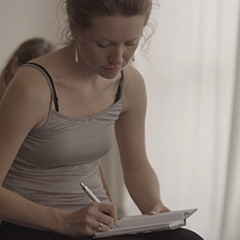 #4
Effortless
Creative Flow
12 Weeks to Building a Resilient Writing Practice
from the Inside Out
The Sense Writing Course is an accessible online program designed to take you through this unique approach to creative writing.
Whether you already write or aspire to, you will leave with the tools and skills to bring your voice and vision to fruition.
Starts March 20, 2023.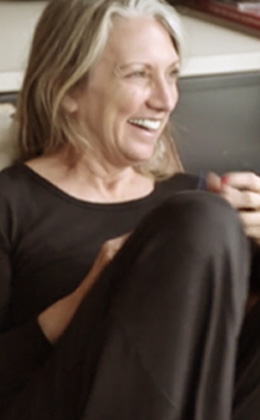 "
I never in a million years would have said I'm a writer or I write before I took Sense Writing. I didn't think I had anything to say at all or that I could actually articulate it on paper."
Emily Tobey
How Sense Writing Differs
The Common Methods
Senses Writing goes beyond the common methods such as traditional genre classes and free writes.
These can either make the product or process feel forced or keep you spiraling in old habits of thought and language, obscuring your true voice.
Sense Writing
Sense Writing's specialized writing and movement sequences help you reach a place of supple awareness, where elements of craft and story emerge and flow organically. 
With Sense Writing, habits of thought and language gently dissolve to unlock your voice. The practice is both structured and continually expansive to fit your evolving needs.
The Common Methods
Traditional craft classes teach writing through the elements of storytelling, such as character and conflict, which can make the writing process and product feel forced.
Experimental approaches and free writes often use prompts to bypass overthinking. These free writes may eventually reinforce old habits of thought and language, keeping you in a spiral of repetition, obscuring your true voice.
Sense Writing
Sense Writing's specialized writing and movement sequences help you reach a place of supple awareness and flow, beyond good or bad, where elements of craft and story emerge and flow organically.
With Sense Writing, habits of thought and language gently dissolve to unlock your voice. The practice is both structured and continually expansive to fit your evolving needs.
Sense Writing applies neuro-sensory methods that help you keep an emotional balance of safety and surprise, so you can build a generative writing practice continuously renewed by curiosity.
In Our 12 Weeks Together You Will:
#1 Learn how to Start
(Nervous System Regulation)
Gently dissolve unnecessary inhibitions so getting started feels inviting.
Expand your capacity to absorb and process sensation to decrease feelings of overwhelm.
#2 Learn how to Deepen
(Enhanced Senses)
Harness the nervous system's natural balance of curiosity and safety to keep yourself engaged as you write.
Enrich the internal landscape of your creativity, whether memory or imagination.
#3 Learn how to Continue
(Complex Awareness)
Identify the natural craft that's embedded in your own writing.
Bypass emotional triggers by dissolving old patterns of thought and language.
#4 Learn how to Complete
(Effortless Creative Flow)
Hold the big picture and small details of a project at the same time so you don't get lost along the way.
Maintain a state of organic flow to the end of a piece, without depending solely on "great ideas."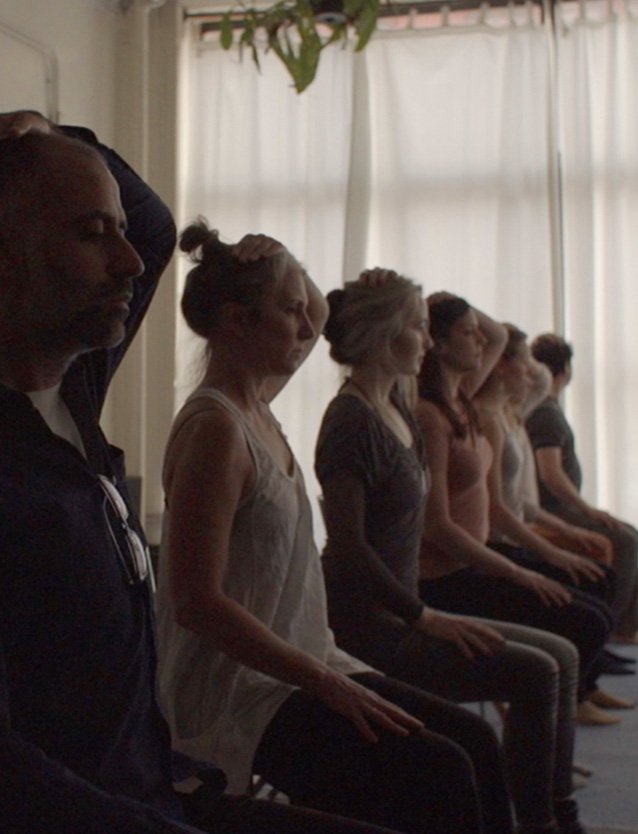 "Madelyn Kent's workshop challenged Struggle's worth and reminded me of the original impulse that led me to make my life about writing."

Elephant Journal
12 Weeks Towards a Rewarding and Resilient Practice
Part 1 - Weeks 1-2
The Muse Visits
Connecting the Body and Writing
Beginning body mapping and the ground of story
Refining external awareness and entering your internal landscape
The Anatomy of Flow
Part 2 - Weeks 3-5
Rediscovering Safety
Resetting the nervous system
Using self-regulation to uncover the seed of desire in your writing
Yearning as the key to structure in any genre
The Power of Slow Learning
Part 3 - Weeks 6 - 8
Knowing Your Way Home
Settling into any landscape of memory or imagination
Connecting interoception and imagination to nurture elements of story
Dissolving habits and letting new patterns and choices emerge
Effortless Beginnings, Middles, and Ends
Part 4 - Weeks 9 - 12
Becoming Your Own Muse
Inviting instead of imposing to write longer pieces
Growing the root system of setting, character, desire and plot
Craft as the outgrowth of all of the above
The Art of Completion
"
I don't feel the blocks I used to feel. There is so much memory and emotion stored in the body and breath. Sense Writing was a way to get really grounded in that, which helps me find a way into a character, myself, or into a scene."
Donnaldson Brown
WATCH NOW TO HEAR FROM OTHERS
What You'll Experience When You Join The Sense Writing Course
Nine In-Depth Training Weeks
27 exclusive Sense Writing neuro-sensory writing and movement sequences in both video and audio form
6-part Sense Writing Theory video series
The Three Steps to Getting Started in Any Story
---
Three Fully-Supported Integration Weeks
Gives you padding to catch up, even if you fall behind
Space to circle back, reflect, and share your writing (optional)
---
Live Training Calls
9 Live Zoom Training Calls with Madelyn (Scheduled for Sunday afternoons, EST. All calls are recorded and available within 48 hours)
---
Support via Community Group

Access to a members-only platform to post your reflections and writing, and connect with other participants
Get personal feedback on your own process from Madelyn
---
The Life-Long Gift You Deserve
LIFETIME Access as Valued Alumni means all of the above is yours to keep for life. In addition, you can retake the course, including the live sessions, from the beginning as many times as you'd like without any additional fees
Bonus – Discussion group will continue to be moderated by Madelyn for an additional month after the course
Free entry into Live Alumni Sessions that explore the more advanced sequences
21-Day Money-Back Guarantee (from start date)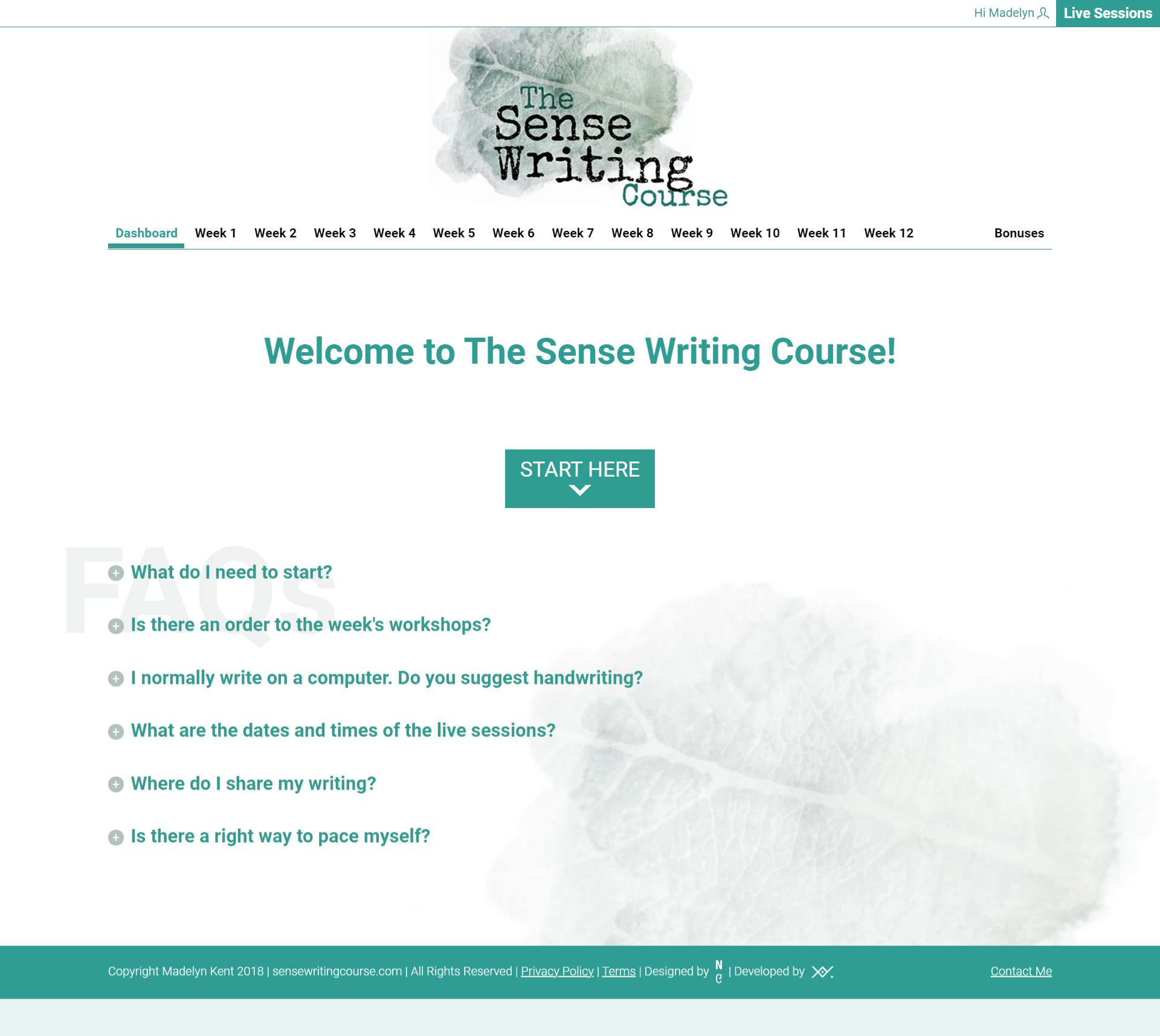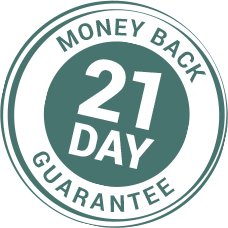 $797 (4-month payment plan available)
Course Starts March 20, 2023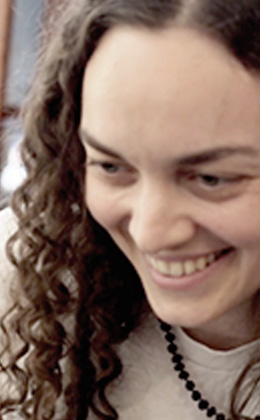 "
Before Sense Writing I was overthinking everything, I had to have an objective, I had to have an audience, I had to have everything in mind. And when you're so overwhelmed who has the energy to pick up that pen and find a piece of paper? I didn't. Sense Writing has cured that, amazingly."
Ariela Peleg
This course is not for you if:
You believe creativity is something that "happens" to you and prefer to stay out of the driver's seat.
You don't feel any hesitation in getting started in your writing.
Your creative projects can do just fine coming in unpredictable bursts.
You are not willing to explore deeper emotions underlying your creative patterns.
You cannot support fellow students in their own creative journeys.
"Sense Writing is a huge bonding experience. We organized a reading series and started a literary magazine for our work. There's no ego or pretentious expectations."
Raluca Albu, Editor, Bomb Magazine
Madelyn Kent is a New York-based playwright and director, and former Creative Writing Faculty member at New York University's Tisch School of the Arts. A pioneer in physical approaches to creativity, she developed Sense Writing because she believes the techniques she used to build a sustainable artistic path should be shared, not hidden away. To contribute to a more richly creative world, she wants to empower other artists to find their way forward, too.
Madelyn's plays have been presented in theaters in Europe and New York, including Soho Rep, where she is a founding member of the Obie award winning Writer/Director Lab. After over 10 years of teaching, the limitations of available methods of teaching creative writing became impossible to ignore. The standard approaches seemed to overlook deeper issues of anxiety and blocks, and in some cases, reinforced them. Already deeply immersed in various physical approaches to creativity, she realized the crucial role physicality played in the realm of expression and imagination.
In 2008, Madelyn left New York and her teaching position to become a Practitioner in Feldenkrais Somatic Education. Upon returning to New York, she combined her expertise in Somatic Education, teaching, and writing to develop Sense Writing, which she has taught in live workshops to over 1,000 people in ten countries. She has helped students— from award-winning filmmakers and journalists to people who have never written before— find trust and joy in their creativity and build the resilient writing practice they've always wanted. Now for the first time Sense Writing is available to anyone in the world.
FAQs
When does the course begin?
The next program officially begins Monday, March 20, 2023. That's when the first week's module is released in the member area.

These modules of neuro-sensory sequences form the heart of the course. Our first live zoom session is Sunday, March 26. See FAQ below for all live session dates.
What's the format of the course?
The heart of Sense Writing's online course is the weekly video and audio lessons, which are released every Monday in the member area.

From the very first day of March 20, the community group is open to support your learning. This is an optional group, where you can share your thoughts and reflections on any of that week's workshops, and where Madelyn will be to answer questions.

In addition, the live zoom sessions with Madelyn help to reinforce what you learn the previous week.
When are the live training calls?
The 9 zoom sessions are scheduled for Sundays at 12:00 noon, NYC time.

March 26, April 2, 16, 23, 30, May 7, 21, 28, June 4

All calls are recorded and posted in our member area within 48 hours if you're able to attend.
Do I have to attend all the live training calls?
No, not all all. The live calls are there to reinforce what you are learning that week in the course lessons. With very few exceptions, no new material will be introduced in the live calls.

It's impossible to meet everyone's schedule across all time zones. If you are worried about missing some live call sessions and are hesitant to sign up, please don't let this impede you. The live sessions are recorded and posted within 24 hours, and you can submit a question to me beforehand which I will answer in the session.
Is this course just for "writers"?
No, you don't have to consider yourself a "writer" to take the course! This approach has also helped other artists such as designers, directors, visual artists, and musicians connect more deeply to their work. But many people come to Sense Writing with no creative background at all-- just the seed of a desire to write.
Can I take this course even if I have no idea what I want to write about?
Yes. Sense Writing gives you the tools to settle into your own creative landscape. Many Sense Writing participants were surprised to learn how much they had to say.

Sense Writing is an approach that people return to again and again as their writing transform and projects change. Though the program runs for 12 weeks, you can come back to the material in Sense Writing Online any time you need to in the future-- as your writing practice grows and evolves.
What if I'm in the middle of a specific project?
You can use all the exercises and sequences for whatever you are currently writing, no matter what genre-- or which draft. The approach can be used for all stages of writing, including rewriting.
Does this work for every genre of writing?
Yes. You can apply the sequences to any form whether non-fiction, fiction, poetry, playwriting, screenwriting, or hybrid forms.
Can I do the course in my own time?
Yes.

Each Monday the lessons for that week are released in the member area. Though the group discussions and the live call session will most likely reflect on that week's lesson, going at your own pace is a value of Sense Writing. You can take your time going through the weeks. And remember: you always have access to all the course materials.
What if I don't have time to finish the course?
Though the course has been carefully designed to support neuro-plastic learning, the arc of the 12 weeks is just one way to go through the course. Though it's natural to feel behind, there's really no "behind" in this course. You are encouraged to find your own pace. You have all the material for as long as the program runs, so you can follow your own rhythm. In addition, the course restarts twice a year, and you can join anew each time without additional payment.
Does this have a therapeutic effect?
There are many overlaps between Sense Writing and other forms of Somatic Education and therapy. Many people have felt the effects of the course outside their writing, feeling more ease and integration in other realms of their life. However, this course is not meant to be a substitute for therapy and should you feel overwhelmed during the course, please contact Madelyn for further guidance.
How is this different from meditative practices?
There are wonderful benefits of meditation (and many traditions of meditation) that help you to feel calmer and more open. Sense Writing also puts you in a state of ease, but at the same time, heightens your creative awareness and expression.
Is there real science behind this?
Sense Writing applies techniques of the Feldenkrais Method, which are based on the science of "neuroplasticity." This term was coined in the second half of the 20th century when researchers found that many functions of the brain (neuro) can be changed (plastic) even until late in life. Prominent proponents of the Feldenkrais Method include New York Times' Health Columnist, Jane Brody, and best-selling author Dr. Norman Doidge, the main chronicler of neuroplasticity.
Is this something that Madelyn created?
Yes. Madelyn's Sense Writing is a unique merging of Somatic principles with the art of writing. She has spent twenty-five years researching the connections between language and the body.

While teaching creative writing at some of the most renowned institutions and working as a theater artist in New York, she realized that there were unaddressed issues of anxiety and blocks plaguing her peers and students that no one was satisfyingly addressing. She knew that she had to go "back to the body" in a rigorous way and became a practitioner of the Feldenkrais Method. She began to teach the first series of Sense Writing in Brooklyn, New York, in 2012.
Do I need to write my pieces in English?
Participants all over the world have taken Sense Writing and have written in their mother tongue. Basic English skills are required to understand the course material and engage in the Community Group as you share reflections on your process. However, participants are encouraged to write their pieces in the language they are most comfortable in! To share this work, you can either translate or there may be others who can understand and comment on your piece.
Do I have to share my work?
This is optional. In the Sense Writing community, we practice giving specific but non-judgemental feedback. However, if you don't want to share your work, you don't have to.
Does this require physical mobility?
The movement sequences are subtle and accessible, and not strenuous. They are designed to hone your capacity to listen to your body and work within your abilities. The skill that you are building is this listening. If you have further questions, please write directly to Madelyn.
What is the time commitment like?
About 90 minutes per a week, not including the 75-minute live call sessions. The sequences of the weekly modules are very specific and timed. Though, as you gain more comfort and freedom in the process, you might want to expand this time.
How does lifetime access work?
Once you register, your username and password never expire. This means that the course material, all the audio and video trainings, will be available for you to use any time you need it. In addition, the course restarts twice a year, and you can join anew as you need, including the live sessions, without additional payment. Tuition also includes alumni benefits such as advanced labs.

The course is designed around principles of circular learning to meet you where you are in your practice and writing.
How does the 21-day money back guarantee work?
Your sense of progress is important to me. I am convinced the course will give you new insights to build a sustainable practice over time— that's why you have lifetime access. Your investment is also important. If within 21 days of the starting date, you find the course isn't working for you, and you have submitted your completed reflections of the sequences from the course to date, you may request a cancellation and receive a refund. After the first 21 days, refunds are no longer available.
Start Sense Writing online and discover a new way to write!
Plug into deeper creativity from a heightened state of awareness.
Break out of old writing and thinking habits.
Make your writing practice sustainable.
Cut through stubborn writer's block.
Bring your projects to completion.
Discover the smarter part of yourself.
For the last ten years, almost 2,000 people have transformed their creative process in Sense Writing workshops. Join this growing international community.
Course starts March 20, 2023.
"When I first learned about the unique aspect of reconnecting with my nervous system through Sense Writing, I became determined to reclaim my identity as a writer. Madelyn's approach, which is partly inspired by the Feldenkrais Method of Somatic Education, is about learning to try less to achieve more, and it really works."
Jenna Marin
"Let me put it this way, before Madelyn's workshops, I didn't finish most of the projects that I began, and I didn't feel like I had many options. After taking Sense Writing all of that has changed. I am able to write long-form prose, experimental poetry, even investigative journalism pieces with relish and gusto."
Aleksander Degtyarev
"Sense Writing was the missing puzzle piece to my writing practice. I've taken other courses that try to combine "yoga and writing" or "writing and somatics" but they didn't ever fully integrate the elements of the body and writing for me. Sense Writing has become monumental in my thinking and in my writing practice."
​​Cheryl Clark-Vermeulen
"Most of the students wouldn't say we were "writers" per say, but during these exchanges, the things that poured out of us were startlingly vivid and articulate. We got "there" precisely because we weren't trying to."

Guernica Magazine
" ...a revolutionary approach to the process of writing."

Yoga City NYC
Sense Writing is like running along a river from rock to rock and the rocks just appear below your feet, and you've gotten to where you want to go.
Jean Rhode
"Through Madelyn Kent's Sense Writing, my body became a tool and its movement art. Each motion affected my nervous system allowing me to train my brain away from old habits of creative blocks. I found my way to my stories and was able to write with more precision and detail and with a flow and ease I had never experienced before. My imagination and memories, just like my movements, became more present and available. The most valuable aspect of Sense Writing is that the changes you make are permanent. They are 'in your bones.' This means the results are long-lasting and, for me, they have been life-changing."
Alex Gratsas
"Okay, what's a less dramatic way of telling you that this class has changed my life?"
Olga Kreimer
"In reaching for sensory detail, my shoulders settled. My breathing slowed. The focus on process took away the pressure to 'say something deep.' Critical elements of events, pains and hurts, character, desire and plot percolated to the surface. I plucked details like daisies, pieces of my story that I didn't know were there. Every writing session was an adventure."

Entropy